This bundle offers you the
fastest
way to improve your spoken English
by training your
listening, speaking and pronunciation skills
at the same time!
Three (3) courses are included in the one package.

Course 1
Imitation Technique Series 1 (Storytelling)
With these 10 interactive speaking lessons you will use Emma's proven method to practise the art of 'storytelling' to improve the way you perform English, with hand gestures, facial expressions, rhythm, pace and tone.

Course 2
Imitation Technique Series 2 (Describing People)
This course also includes 10 interactive speaking lessons to build on your progress from Series 1. You will learn to look and sound just like a native speaker when you describe how you think and feel about other people in English.
This course also includes BONUS pronunciation training - over 60 minutes of additional training with Emma!

Course 3
Speak With Me!
'Speak With Me!' is a collection of 12 of my very best speaking lessons with extra content that is not available on my YouTube channel. You will expand your vocabulary range, while practising common expressions intensively to build your fluency and confidence.

That's 32 lessons to help you take your spoken English to the next level!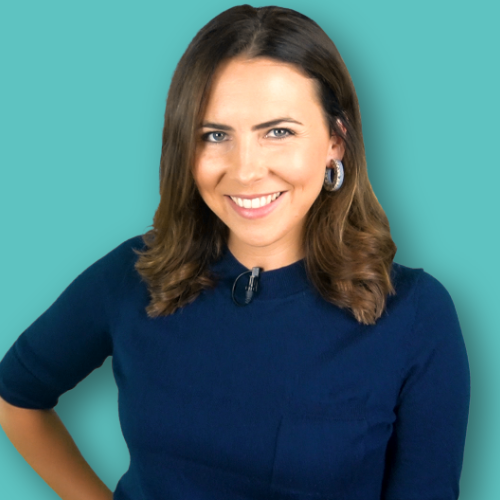 Practise speaking with me!
Since I started my YouTube channel almost 7 years ago, I've had the enormous privilege of helping millions of students around the world to reach their English goals! Of course there are some things you just can't teach on YouTube and these lessons are the perfect example of how I can help you to keep improving your English at home.
Each lesson is interactive, so we'll be practising your speaking skills together, out loud, every step of the way!
By choosing to buy my courses; you're saying 'YES!' to becoming the confident English speaker you dream of. I can't thank you enough for your dedication and trust in me to help you get there!
With love,
Emma xx