Expressing yourself confidently is about so much more than just words.
How do we show someone we are sad or angry, interested, shocked, affectionate or surprised?
How can we recognise when someone else is expressing these things towards us?
Like singing your favourite song or pretending to be your favourite actor in a movie, speaking English is a performance. It's not just what you say, but how you say it. Learn to copy the rhythm, stresses, pauses, intonation and facial expressions of native English speakers.
The Imitation Technique gives you the chance to perform in English and discover there is a confident English speaker in you!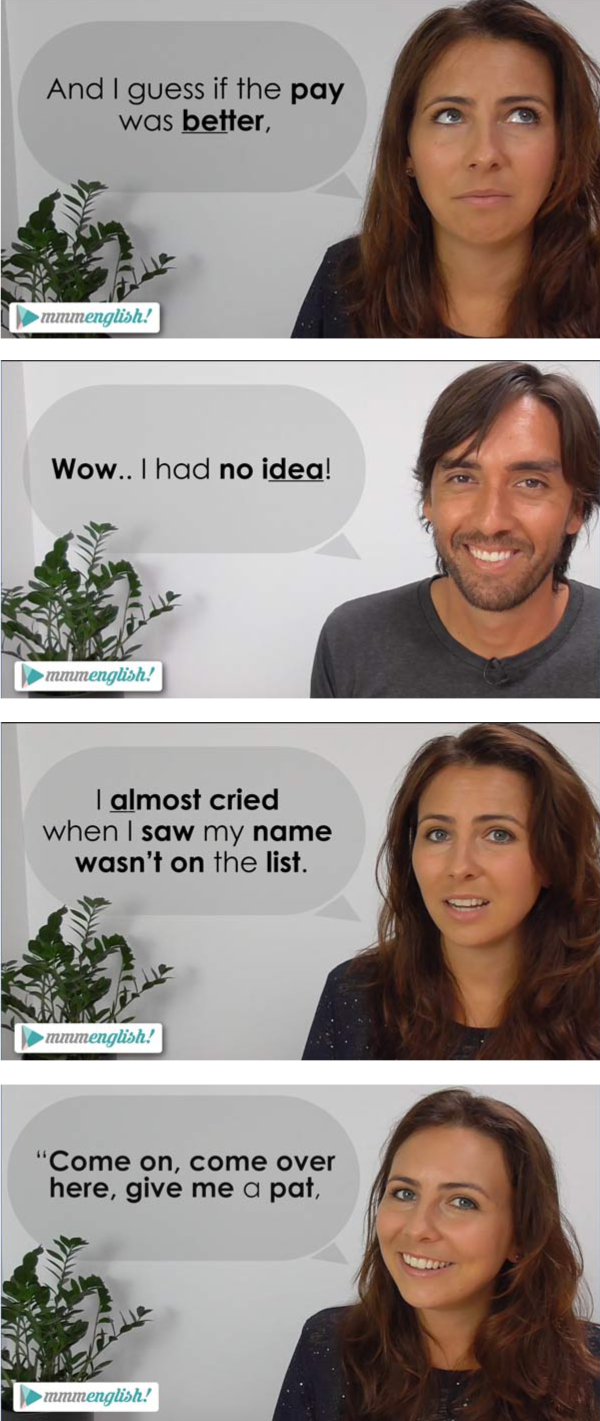 About These Lessons
Positive Intonation and Expression
Lesson 1 – "How was the Trip?" Learn how to show interest in someone else in English! Ask them questions and respond in a really positive way.
Lesson 2  – "I love my dog" Learn and practise how to speak affectionately about a pet in English. Lots of fun!
Lesson 3 – "Jess is pregnant" Practise showing surprise and excitement over some unexpected news. A great lesson for showing enthusiasm in English.
Negative Intonation and Expression
Lesson 1 – "Buying Flights Online" Practise being frustrated by a negative experience of trying to buy tickets from a website.
Lesson 2 – "My Daughter Lives Far Away" Learn and practise how to explain a sad story to someone, so they feel your emotion.
Lesson 3 – "I Didn't Get Into the Course" Practise showing disappointment because you worked really hard to get into a course and were not accepted.
Neutral Intonation and Expression
Lesson 1 – "I got the job..but" Sometimes we're indifferent, we don't really care about something. Practise expressing and identifying indifference over the outcome of a personal situation.
Lesson 2 – "My Job Interview Tomorrow" Learn and practise expressing when you're feeling nervous or unsure about something, in this case, a big job interview!
Lesson 3 – "He's Homeless?" This lesson will help you practise being shocked by an unexpected discovery when you learn a work colleague is actually homeless.
🎁 BONUS lessons!
Just as a special bonus for you, we've included three extra imitation lessons…
What emotions will you use? It's a surprise!!
Emma xx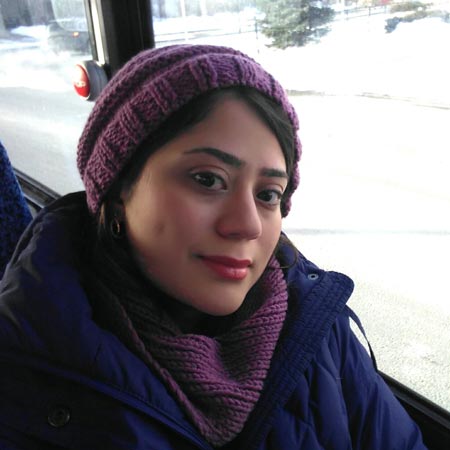 "I can see the improvement!"
Imitation lessons provide an opportunity for me to practise English speaking in real situations and around many different topics.
I can see the improvement in my pronunciation and intonation as well as the listening skills.
I watch videos on the train, at work and almost every time during the day. I know I need to practise, practise and practise in order to get the best of them.
Sara | Iran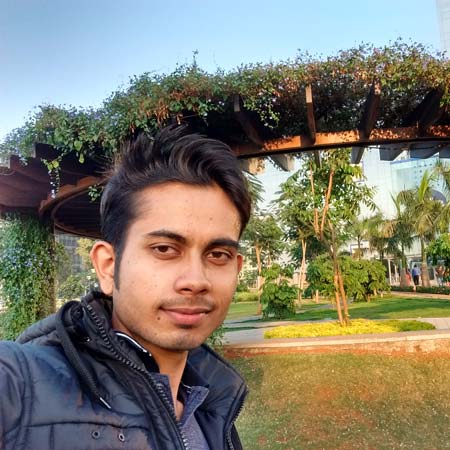 My skills have definitely improved! By watching these lessons and practising I can see a huge, huge development in my pronunciation.
Not only because you can practise and hear how spoken English works, but also these imitation lessons help you feel more confident and prepare yourself to speak English for real!
Deepak | India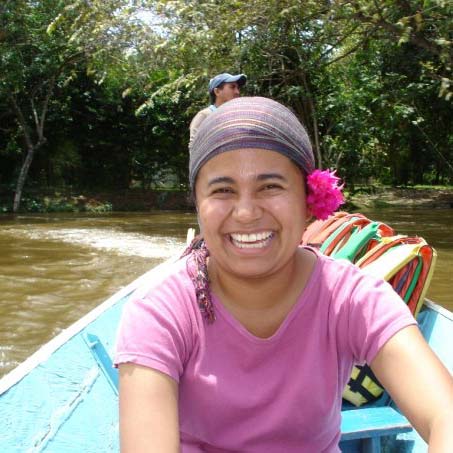 "The lessons are perfect!"
If you want to improve your pronunciation, the lessons are perfect because you can practise in anytime, many times! It's perfect for improving your listening, your vocabulary, your grammar and your pronunciation. It's the same way I learned my native language. I listened to my father and mother, then I copied and repeated and then I could speak in Spanish!
Carolina | Brazil
Imitation Technique (Series 1) Course Structure